Hello there!
First post so please treat me gently! I'm fitting a sliding gate with a CB22 controller.
I'd like to add a second pair of 771e photocells just higher up as the text suggests you should. Currently the only wiring diagram I have is in the manual as shown below: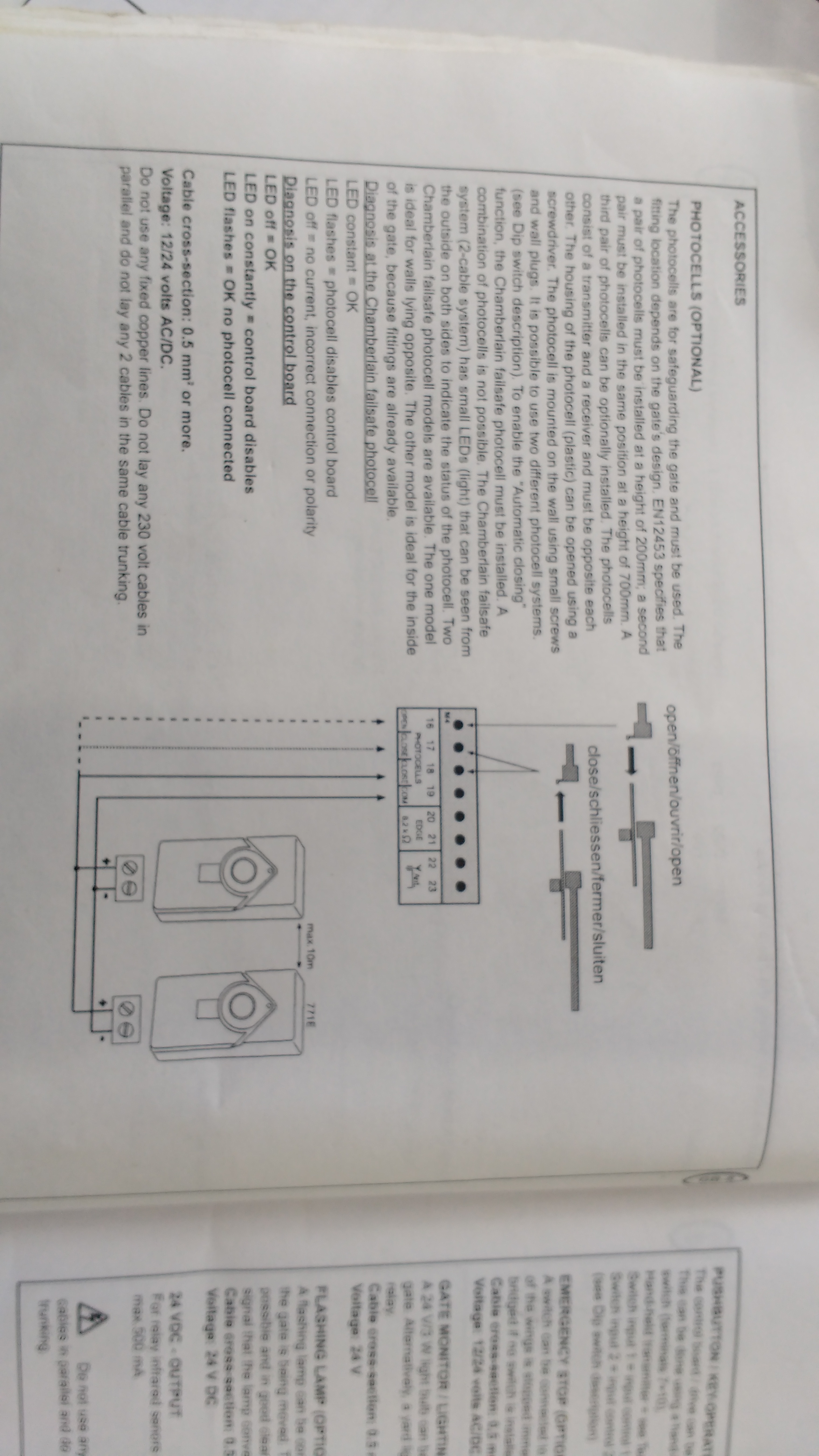 Testing with a meter and the two CLOSE terminals don't have continuity?
I can't figure what the dotted line to 16 and other to 17 are supposed to signify.
I assume all the negatives common up but where do I connect the + of the new pair.
These will be one side of the gate. If I'd then like to add two pairs the other side of the gate. Are there any wiring diagrams to do this?
Hoping that all makes sense!
Many thanks