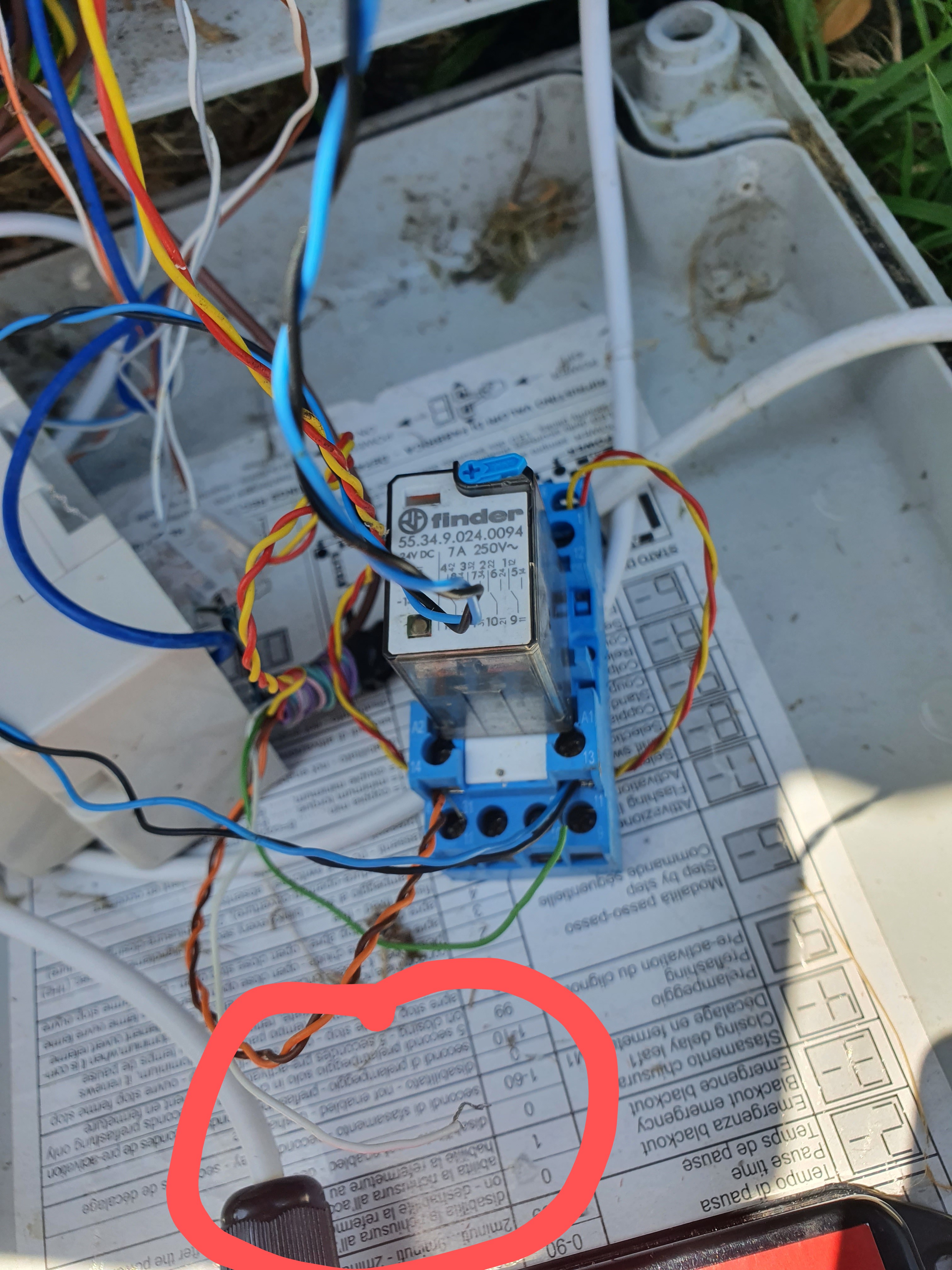 Hi.
I have a set of FAAC gates. They work on a master switch a sim card opening system where my phone opens the gates.
Everything was working perfectly until last week when the gates opened and closed ok but when the photocell was tripped the gates wont close unless you dial the number or flick the master switch.
I found the little white wire had broken off but cannot find the correct terminal to connect it back to.
Even with the wire not connected the gates open and close as they should. They only stop when the photocell is tripped.
Tearing my hair out in 30 degree heat.
Any help greatly appreciated.
I've images of the board and relay that triggers the sim card. Broken wire circled in red.