16-04-2021, 01:59 PM (This post was last modified: 16-04-2021, 02:14 PM by dreqonline.)
Hello,
I recently bought a wi-fi switch and I want to install it in my MC424 unit. The job seems straight forward but I need a confirmation so I dont damage my unit

.
This is the switch: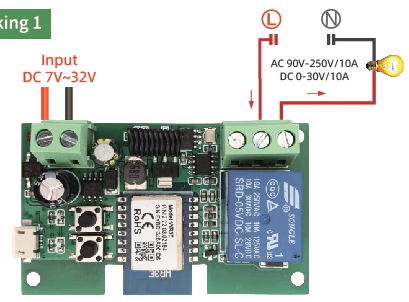 This is how I would connect it to my unit: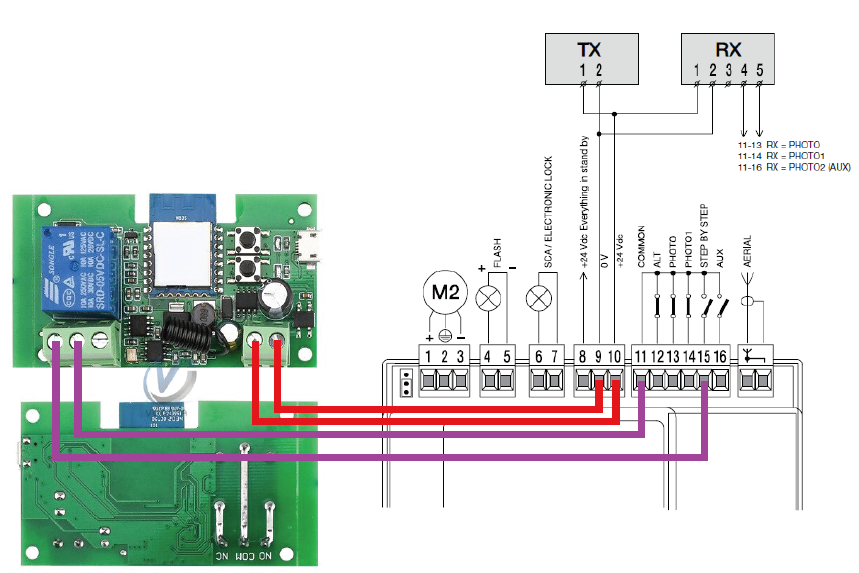 I will check the switch so it does
not
have voltage on the pins I would connect into pins 11 (common) and Pin 15(step by step).
I imagine when I switch on, the gates will close/open and when I switch off, they would close/open, depending on the state they were in initially. 
So is this correct, should I proceed? Thank you for your time.
Edit: This is how my unit looks like now: