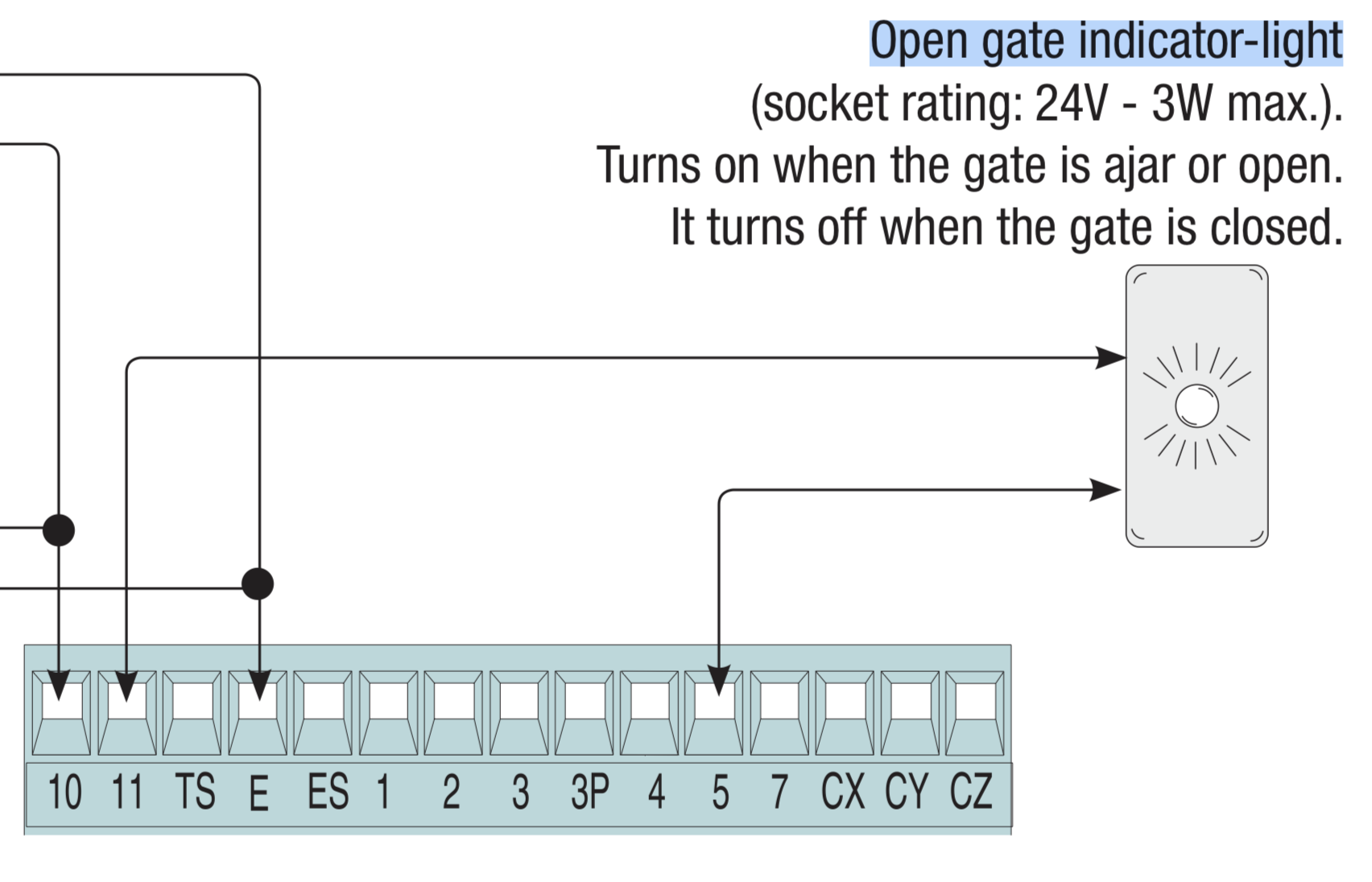 Greetings friends!
Forgive me if I am posting in the wrong place..!!! I'm new here!
I would like more information about this 'open indicator-light'. I checked the installation/programming manual and can only find reference to it as being connected to 11 and 5 on the terminal rail.
I tested the voltage at 11 and 5 throughout a few open/close operations but failed to detect any voltage accross 5 and 11 at any stage. I was expecting to pick up 24vac when the gate/s begin to open or are completely open. I have read the programming section but only see reference to the cycle lamp / flasher lamp on 10-E
Is the 
Open gate indicator-light a bit of kit supplied by CAME??
What is its role in the operation of the gate.
regards
Dom